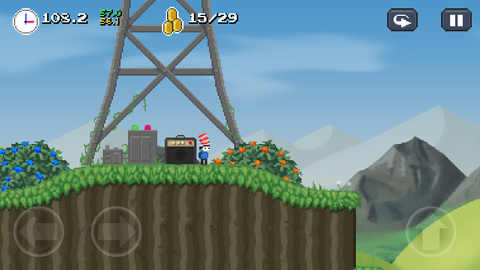 The Radio Tower is the highest point in Level 1-6. It can only be reached after activating the Insubstantial Blocks. To reach this place play the level until you leave the cave and instead of turning around and continue your climb up hill you jump over the trench to your left using Insubstantial Blocks.
The machines on the Radio Tower repeatedly playback a the secret combination 2-3-1-4-3-4 which is one half of the Piano Room puzzle.
Ad blocker interference detected!
Wikia is a free-to-use site that makes money from advertising. We have a modified experience for viewers using ad blockers

Wikia is not accessible if you've made further modifications. Remove the custom ad blocker rule(s) and the page will load as expected.