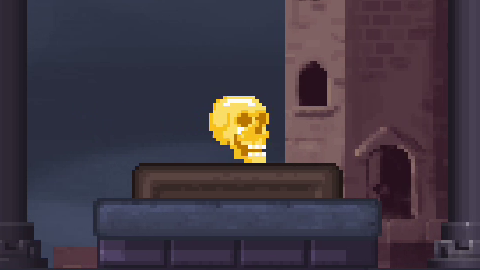 There is a Fake Skull hidden in Level 4-4. The Fake Skull can be distinguished by a Golden Skull because it is not glowing nor rotating. Still the normal Golden Skull is hidden in the same area.
Stepping on the Pressure Plate that surrounds the skull will lower a gate and trap Mos in the small room. Jumping into the Spikes is the only option left.
The Fake Skull was also named Troll Skull [1].
References